EL SALVADOR - DUBON WASHED PACAS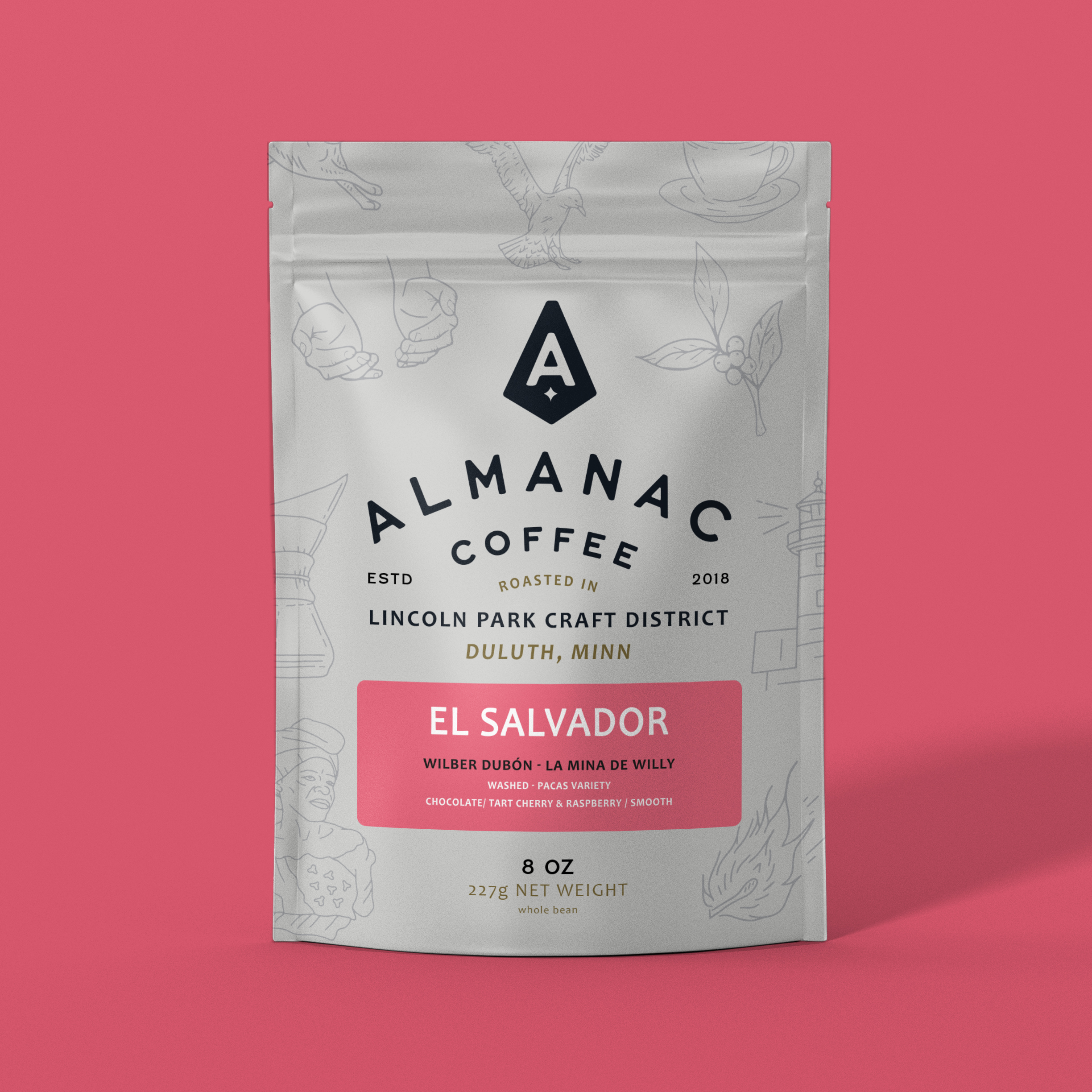 EL SALVADOR - DUBON WASHED PACAS
Wilber Dubón - La Mina de Willy
Washed - Pacas Variety
Chocolate/ Tart Cherry & Raspberry / Smooth

Check out our Dubon Bundle which features a bag of both the Pacas and Catuai lots!
We're big fans of microlots from El Salvador not only because they taste great but they are also some of the most traceable coffees that we source. These two lots from Wilber Dubon (Chalatenango) were brought to us by our friends at Cafe Imports and we are stoked to be offering this washed Pacas lot alongside a Honey processed Catuai to kick off the El Salvador season!
Packed with chocolate, raspberry and tart cherry notes, this coffee demonstrates a level of farmer dedication that shines in the brewed cup. Wilber's farm is ~2.5 acres and the ripe cherries are picked and sorted by hand, then dried on raised beds. We picked up what was available (77lbs!) and we are certain this coffee won't last long.
If interested in the full experience of these coffees, check out our limited release Dubon Bundle which contains a bag of both the Pacas and Catuai lots.
To learn more about coffee processing, check out this short video by Cafe Imports